Professors
F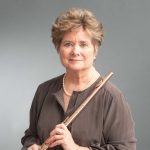 lute – Susan Milan ARCM(Hons), FRCM, PgDip(GSMD)
Former Principal flute of the Royal Philharmonic Orchestra. Chamber musician and recording artists. Member of the London Chamber Music Groups, Debussy Ensemble and Instrumental Quintet of London.  Professor of Flute, Royal College of Music, London. Adjunct Professor of Flute Trinity Laban Conservatoire of Music and Dance, London. Founder and Director of the British Isles Music Festival.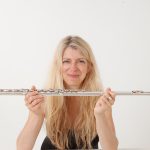 Assistant Flute – Nina Robertson
Nina is a highly successful freelance musician who plays regularly in London orchestras and shows and is active in the film, TV and radio session world. She studied at the RCM with Susan Milan, winning numerous prizes and graduating with a B.Mus (Hons) and a Dip,RCM.  As well as her performing career, Nina is an experienced teacher.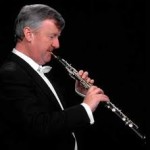 Oboe – David Theodore
David Theodore studied the oboe at the Royal Academy of Music. At the age of twenty he was appointed Principal Oboe in the BBC Welsh Orchestra. He has held various London Principal positions,including the BBC Symphony Orchestra, The Orchestra of the Royal Opera House, Covent Garden and the London Philharmonic Orchestra. Chamber musician and soloist,  he has appeared with many of the leading orchestras. He has recorded the Mozart and the Vaughan Williams Concertos with the London Symphony Orchestra for Chandos Records.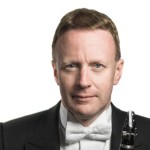 Clarinet – Mark Van de Wiel
Mark van de Wiel is established as one of Britain's leading and most versatile clarinettists.Born in Northampton and educated at Merton College, Oxford, and the Royal College of Music, Mark was appointed principal clarinettist with Welsh National Opera and subsequently with Glyndebourne Touring Opera. He joined the Philharmonia as principal clarinet in 2000, and the London Sinfonietta in 2002. He is also principal with the London Chamber Orchestra.  He is a  member of the Endymion Ensemble and  Professor of Clarinet, Royal Academy of Music, London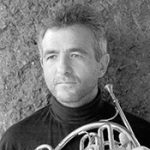 Horn – Timothy Jones

Timothy Jones is Principal Horn of the London Symphony Orchestra and Professor of the Royal College of Music London. He has performed as a soloist with numerous orchestras in UK and abroad, including the Munich Philharmonic and the Academy of St Martin in the Fields,  and is much sought after as a chamber musician. .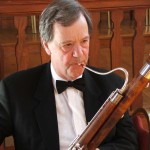 Bassoon – Martin Gatt
Martin Gatt studied at the Royal College of Music with Archie Camden and was principal bassoon of the London Philharmonic Orchestra from 1958-66, of the English Chamber Orchestra from 1966-76, and of the London Symphony Orchestra from 1977-98. He was also bassoonist in the Barry Tuckwell Wind Quintet from 1967-91 and taught at Guildhall School of Music and Drama from 1967-84. At the Hong Kong Academy for Performing Arts he founded the Department of Wind, Brass and Percussion. He is currently Professor of Bassoon at the Royal College of Music, London.
Violin – Philippe Honoré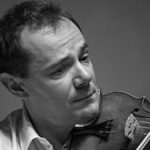 Philippe Honoré was a principal player with the Philharmonia Orchestras from 2005–2011. After receiving top honours from both the Paris Conservatoire and the Royal Academy of Music in London, he was made Lauréat of the Yehudi Menuhin Foundation of France in 1992 and was awarded an Honorary Associateship by the Royal Academy of Music in 2001. He is a former member of the Vellinger Quartet and a founding member of the Mobius ensemble and regularly appears as soloist with leading orchestras. He is professor of Violin at the Royal Academy of Music, London
Violin – Igor Keller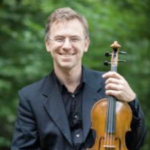 Recitalist and chamber musician based in Switzerland and 1st Concertmaster of the Symphony Orchestra of St Gallen.
Viola – Yuko Inoue
Winner of the 17th Budapest International Viola Competition, Yuko has performed as a soloist throughout Europe and Japan with many orchestras.She performs frequently with Britain's most eminent string quartets and chamber ensembles. She is a member of the Fibonacci Sequence Ensemble and Professor of Viola, Royal Academy of Music, and RAM Junior Department, London.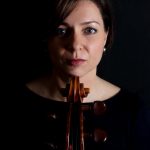 Cello – Josephine Knight
Josephine is Professor of Cello and Alfredo Piatti Chair of the Royal Academy of Music, London.  She studied at Yale University and Juilliard School before launching a career as soloist and chamber musician collaborating with many leading international performers. She has recorded for EMI Classics, Deutsche Grammophon, Chandos and Blackbox/ASV.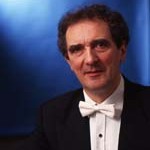 Piano – Ian Brown
Ian is a musician of great versatility whose career embraces chamber music, solo and duo playing and conducting. His musical life began as a bassoon player, eventually concentrating on the piano when he became pianist-in-residence at Southampton University. As concerto soloist he has appeared with many of Britain's leading orchestras playing a diverse solo repertoire from Bach to Rachmaninov and Bartók. He became pianist with The Nash Ensemble in 1978 and during this long association has played at all the important British music festivals. he is currently Professor of piano, Royal Academy of Music, London.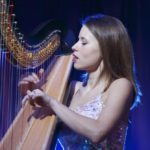 Harp – Valeria Kurbatova
Valeria Kurbatova is an award-winning London based harpist specialising in solo, chamber music and orchestral harp. She is a member of the Solovey Ensemble and regularly plays with the Berkeley Ensemble and London Soloists. As an orchestral harpist, she works with the London Philharmonic Orchestra and the London Contemporary Orchestra and is also principal harpist of the London Electronic Orchestra.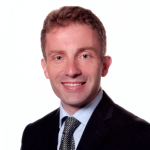 Harpsichord – Robert Costin
One of Britain's leading harpsichordists, Robert has made numerous acclaimed recordings and travels internationally as soloist and chamber musician.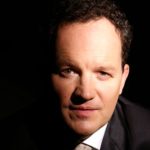 Baritone – Martin Bruns
Martin Bruns has been on the vocal faculty of the Hochschule für Musik Hanns Eisler in Berlin since 2010. He has also been professor of voice at the University of the Arts in Zurich, Switzerland and at the Musikhochschule in Cologne/Aachen.His operatic career has taken him to the Bavarian State Opera in Munich, the Deutsche Oper am Rhein in Düsseldorf, as well as to other European opera houses like Wiesbaden, Berne and Freiburg. He is also a sought-after recitalist, and is equally at home in repertory ranging from the Baroque to the most contemporary. Martin Bruns is a graduate of the Juilliard School in New York, adores teaching, and is proud of his many successful students.
Resident pianists
Daniel King Smith studied at the Royal Academy of Music where he won numerous prizes for Chamber Music. He is now much in demand as a collaborative pianist and recitalist.
Leo Nicholson 
studied piano at the Purcell School, the Junior Royal Northern College of Music, and at Trinity Laban where he was a consistent prize-winner. He is a much sought-after accompanist and has returned to Trinity as a faculty member.He has performed with the flautist Rosanna Ter-Berg at the Wigmore Hall, and with the saxophonist Anthony Brown. Together they have played all over the country.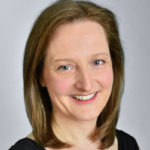 Jill Morton 
is much in demand as both soloist and collaborative pianist. She spent a season as Pianist in Residence at the Banff Centre for the Arts in Alberta, Canada and has given masterclasses at universities and specialist music schools throughout Britain. She currently holds the position of Head of Keyboard at the Perse School in Cambridge.
Francesca Carta 
is currently professor of piano at the G. P. da Palestrina Conservatory of Cagliari. She is member of the Hofmannsthal Ensemble, with whom has recorded for Radio Suisse Romande, Riverberi Sonori Recordings and Radio France. Francesca is regularly invited as collaborative pianist for competitions, courses and master classes.
Admin
Gillian Ure – Personal assistant to the Director. Library. Finance. Former CEO Countess of Munster Trust
Antony Bailey – IT specialist and Activities Co-ordinator. BIMF Director liaison. Director of Blackdown Solutions, Fernhurst 
Elliott de Vivo – Concerts Manager.  Clarinettist. Member of the Waldegrave Ensemble. Degree from Trinitylaban Conservatory of Music
Allison Conlan – Sponsor and Scholar Liaison. Flautist. Outreach Manager for the Houston Symphony Orchestra.
Sarah Waycott – Resident pianists liaison.  Flautist. Teacher.
Ami Lodge -Professors Liaison   Flautist. Teacher. MA from Trinitylaban Conservatory of Music
Susie Walsh – Student Liaison. Informal Concerts co-ordinator.  Flautist. MA from Trinitylaban Conservatory of Music
Gertrude Schmitz –  Social media specialist. Librarian. Lives in Detmold, Germany. Flautist
Narn McMoo – Social media all areas and specialising in Twitter, Facebook and Instangram.
Sponsors
PATRON Philip Carne, MBE . 
We are delighted to have as our Patron Philip Carne. The Carne Trust is generously sponsoring a number of scholarships for applicants.
The Carne Trust provides financial support for talented artists in the performing arts, specifically in music and theatre. Each year, it furnishes bursaries to about a dozen individuals at the major music and acting academies, and funds 2 Junior Fellowship for chamber music ensembles at Trinity Laban Conservatoire of Music & Dance and The Royal College of Music. It also provides ongoing financial assistance, after graduation, to former music beneficiaries, to help them in the establishment of their commercial careers. The Trust is particularly interested in chamber  music education, and willingly supports initiatives, festivals and master classes in this area.
Dan Eley Foundation
Royal Overseas League Arts
Spoff's Scholarship Fund 
Hilary Jenkins
George and Daphne Burnett
Michael and Gay McCart
Marley Common Friends of BIMF
John and Shirley Jeffrey
Top Wind 
Tarim Resources Recycling 
Master Classics Artists
Friends of the British Isles Music Festival
Mike and Gay McCart
Michael and Elizabeth Shaw
Hans and Micheline Norstrand
Nick and Kate Austin
Reidun Adams
Barry and Chris Bateman
Sarah and Duncan Bain
Jane Kaufmann
George and Daphne Burnett
Sir Anthony and Lady Laughton
Board of Trustees
Susan Milan – Festival Director
Douglas Jack- Chairman
John Jeffrey MBE
Gillian Ure
Kenneth J Hsu
Christopher Jepson
Martin Gatt